If you are trying to
set up keyboard shortcuts in Window Maker
and you find yourself getting some really strange output in the Preferences Menu panel, it could be that your "num lock" is engaged. Apparently, this is something that has been
an issue for a long time
, but I just found out about it the hard way.
Here's the result of doing a key capture with "num lock" on on my desktop system (I'm trying to bind Mod4 - the infamous "windows" key - plus "w" to Firefox):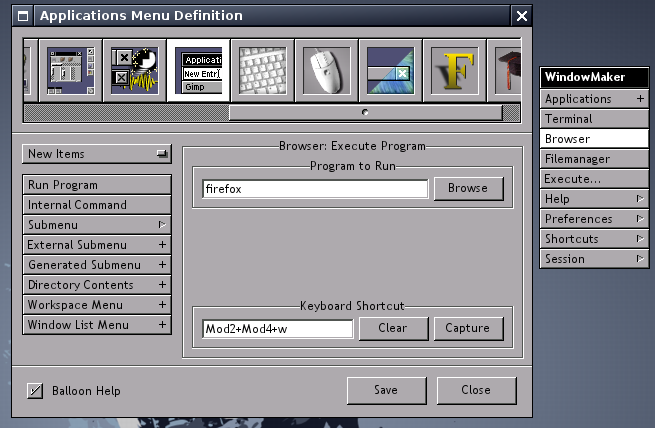 And here is the result with "num lock" off: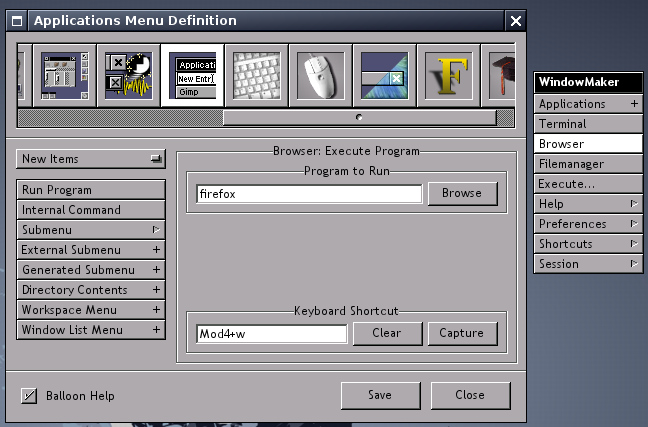 And yes, the shortcut works just fine after saving it in WPrefs.app.
So if you see weird, unexpected output while capturing a keybind in Window Maker - check "num lock."